2021 is a brand new year filled with endless possibilities. As fight fans, we really wish for just one thing. For the best to fight the best. The following is our wish list, the top five fights (3 men's bouts and 2 women) that can be made in 2021. Some are likely to happen while others are going to take a bit of creative promotional work.
5) Clarissa Shields Vs Savannah Marshal- The best female fighter in the world is one of two people either Katie Taylor or Clarissa Shields. Shields is in need of a big-money and legacy-making fight to cement her status as the queen of female boxing. Savanah Marshall fits thal bill perfectly. She is the only woman to have ever beaten Shields, doing so as an amateur in the 2012 AIBA Women's World Boxing Championships in Qinhuangdao, China. That was nearly a decade ago and the "Silent Assassin" has gone on to put together a pretty solid professional resume of her own sporting a perfect 9-0 (7) record and just scored the best win of her when she stopped Hannah Rankin, something Shields was unable to do, and captured the WBO middleweight strap, on the Usyk vs Chisora card at the Wembley Arena it was a belt that was vacated by Shields. That win should set the stage for a Shields vs Marshall showdown sometime in 2021.
4) Amanda Serrano vs Katie Taylor- We were so close to getting this fight right before the Covid pandemic hit. Eddie Hearn announced again in June that the fight was on. However, Serrano manager Jordan Maldonado said that Serrano was asked to take too deep of a pay cut because of a lack of live audience. The fight was rumored and discussed by never signed. However, the hared hitting Puerto Rican has taken just one tune-up fight in which she easily stopped an outmatched opponent in the Dominican Republic. Serrano is still itching for a big fight and wants the Taylor fight. Taylor again mentioned Serrano's name as a possible opponent after her lopsided UD victory over Miriam Gutierrez. So there is good reason to believe that the two-pound for pound elite ladies could square up in 2021.
3) Deontay Wilder vs Oleksandr Usyk- WBC Vacant Bridger weight title- Usyk is perhaps the most uniquely skilled and quickest heavyweight in the world, Wilder is the hardest hitting heavyweight in the world. Each man weighs around 220 pounds and by 2021 standards that makes them small for the heavyweight division. That's what made Mauricio Sulaiman's announcement of the WBC's new weight class the Bridger weight division so intriguing. These two uniquely gifted fighters fit perfectly in this new division. Usyk who last weighed 217 has been linked to two possible opponents, Anthony Joshua who usually weighs around 240-245-pounds, and Joe Joyce who weighed nearly 260 in his last fight. Meaning he would likely be outweighed by anywhere from 25-40 pounds in his next fight. That's a lot of weight for the former undisputed cruiserweight champ to deal with. Wilder, on the other hand, could easily make the 224-pound limit and with Fury and AJ possibly unifying in 2020 both these men should be available for this big money fight.
2) Errol Spence vs Terence Crawford This one seems to be on the list every year and still has not gotten made. The two best welterweights in the world and arguably the two best American fighters period have been unable to make this super fight. Arguments over who should get the lion's share of the giant purse and other promotional issues have delayed this fight for a few years. However, there is hope for fight fans in 2021. Bud is a promotional free agent and can freely negotiate with Al Haymon and PBC, which represents not only Spence but most of the other major talent at 147. Since moving up to welterweight in 2017 and then resigning with Top Rank in 2018 Crawford has been unable to secure a fight with any of those premier names. He should be free to negotiate and perhaps 2021 can finally be the year the dream fight becomes a reality.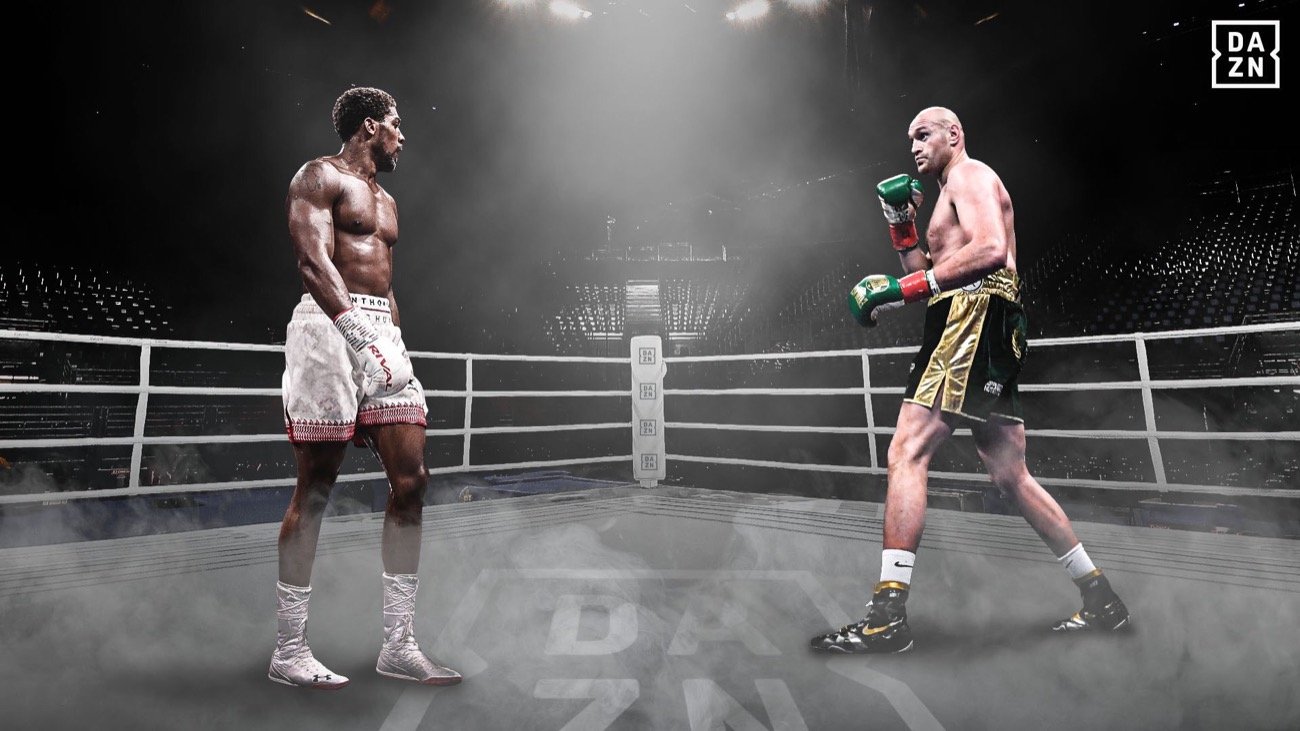 1) Tyson Fury vs Anthony Joshua – This is the biggest fight in boxing and really needs no explanation. In one corner you have boxing's biggest star, a former gold medalist who has unified three heavyweight belts and beaten every man he has ever stepped in the ring with. In the other corner, you have the undefeated lineal and WBC heavyweight champ, who is coming off the best performance of his career, a one-sided destruction, stoppage victory of Deontay Wilder. The best part is both men seem to want the fight and want it next! Both sides are negotiating and at this point, it appears once venues start to open up after the most recent wave of Covid all signs seem like we will get this fight in the UK for the undisputed heavyweight champion of the world.