There is no hotter division in the sport of boxing than the lightweight division. There are countless hotshot, blue-chip, prospects who are quickly becoming contenders and world champs. Devin Haney has twice captured the WBC lightweight title via email, Ryan Garcia just stopped former gold medalist Luke Campbell, Teofimo Lopez has become the undisputed lightweight champ by outboxing the Matrix.
Of the noted young lightweights, none have beaten any of the current world champions. However, another, often ignored, lightweight phenome has. "El Finito" Hector Tanajara of San Antonio. The slick Texan outclassed Roger Gutierrez, back in 2018, in the Balasco Theatre in Los Angeles. Guiterrez went on to outslug Rene Alvardo earlier in the month to capture the WBA Super featherweight strap. Tanajara has put together a flawless 19-0 record and more impressively barely lost any rounds during that run. He hails from one of the great fight cities in the country and received a massive show-out and applause when he made his homecoming fight back in 2020, where he dominated Juan Carlos Burgos over 10 one-sided rounds. So why is Tanajara seemingly the Rodney Dangerfield of the division? What does he get no respect?
Tanajara has repeatedly called out Ryan Garcia, who is immensely talented in his own right, the two have fought under the Golden Boy stable for years. Each time "King Ry" remained silent. A fight between the two unbeaten lightweights was almost too easy to make and made all the sense in the world. It was seemingly a done deal on one end, a contract was in place and Tanajara had signed on the dotted line. Garcia refused to sign on his end, demanded a bigger money fight, and then opted not to fight at all. Clearly a duck by Garcia.
It's not just Garcia who has avoided Tanajara. In October of 2019, Eddie Hearn said he had talked to Tanajara and his team in regards to a match-up with his prized US jewel, Devin Haney. Hearn said the fight was available to him whenever he wanted. Tanajara at the time was signed on to fight Juan Carlos Burgos in January of 2020, a common opponent of Haney and someone that pushed Haney and made him work especially in the later rounds. "El Finito" went on and dominated Burgos through 10 lop-sided rounds, hurt him numerous times, and scored a near shut-out decision. The native Texan did an objectively better job handling Burgos than did Haney. Following that performance, the offers and talks stopped.
When rugged journeyman and common opponent of both Tanajara and Haney, Clay Burns, was asked who was the better fighter Burns without hesitation said "Hector, his skills are so sharp" to anyone that has kept an eye on Tanajara this is no surprise. Manger of the year nominee, Rick Mirigian, manages Tanajara and said "If Eddie wants that fight, we would do it in a heartbeat right now. Eddie has to explore making the Lopez or Garcia fights but I don't think they will get done at this point. Tanajara is the most competitive opponent for Haney and would outbox him period. While Haney searches for the largest payday he can respectively, Tanajara becomes the most realistic fight and competitive for TV that a network would be happy with and won't be a struggle to make with us." Just like the Garcia fight another big money, fun, competitive fight amongst the elite lightweights is there to be made. Tanajara and his team are completely on board and are again being passed up. A fight was also signed with former 130-pound champ Javier Fortuna, that fight also fell through.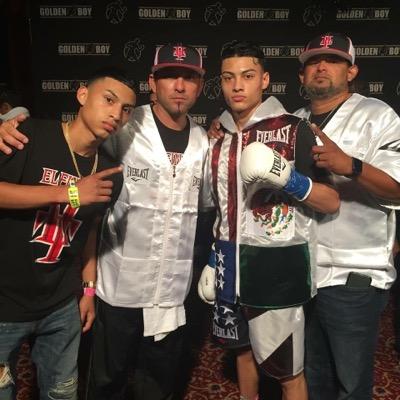 Ryan Garcia, Devin Haney, and Teofimo Lopez have far bigger internet followings and have garnered more attention and fanfare than Tanajara. With the exception of Lopez, the others have not the resume of Tanajara nor have they dominated in the same fashion. He has perhaps the most developed skills of the lot and behind the tutelage of Robert Garcia, has sharpened those skills and mastered the art of timing and dictating range. Despite his accomplishments and skills, Tanajara continues to be denied the shine the other blue-chip lightweights receive. The lack of media attention doesn't seem to bother him said Mirigian "[Tanajara] is a patient, smart, and focused fighter. He knows he is ready and will get his shot at one of them, with me now on board as soon as he is situated there will he plans to promote, market him and build his likeness as I did the others."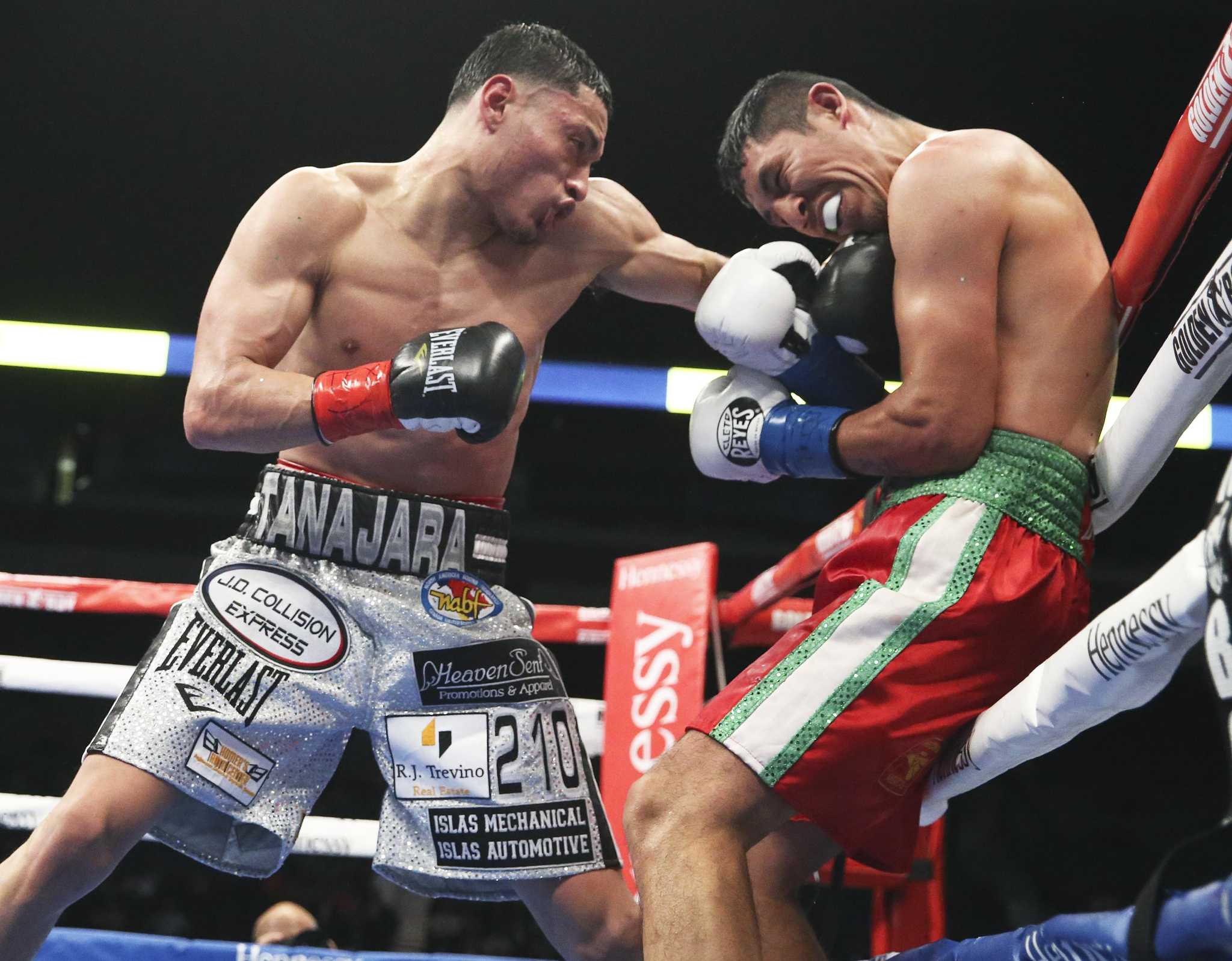 At the moment Tanajara is technically a promotional free agent and in a perfect world would stay with Golden Boy "We both like Golden Boy as they built him, they made him and offered to re-sign and we worked through it and accepted. Golden Boy has been hit hard with multiple issues from Canelo, to fights falling out recently, etc. Golden Boy expressed interest to do the deal early this week again and then with what took place with two big fights they had left them unable to honor that deal, we understand and hope things get better for them. Tanajara is now a free agent and I will be speaking to the majors this week, he could be a major pick up for someone as this division is red hot and sits up there among the best." Mirigian said The division is red hot and the manager has a plan for his prized lightweight. Mirigian also manages fellow Texans, world champion Josh Franco and the former prospect of the year Vergil Ortiz. He talks of building mega cards featuring all three Texans in the Lone Star State. Such cards could grow the drawing power and marketability of each fighter and grow boxing's popularity in the state. Mirigian said such huge cards "was my goal, I told Golden Boy that there could be some special events that could be done. I have spoken to the Mayor [of San Antonio] and others out there and they are behind these special fighters to help bring marquee events there for them when things open, I plan on putting together some creative events and storylines and promoting a show out there as I have done in California."
Mirigian has done an incredible job in past years building massive cards and drawing crowds in Northern California for both Juan Carlos Ramirez and Gabe Flores. These shows have consistently drawn between 10-15,000 live fans while doing huge gates. Having these three fighters, all young and just starting to enter their primes gives Mirigian a unique opportunity to build massive cards in San Antonio, which is perhaps the best fight city and most passionate boxing city in the country as well as in the Dallas area where Vergil Ortiz is a proven draw and the massive AT&T Stadium has proven to be a great landing spot for mega fights. If Garcia and Haney are looking for big paydays, given his skills and the push of MTK Global and Mirigian "'El Finito" becomes the logical choice and the easiest big fight to make.